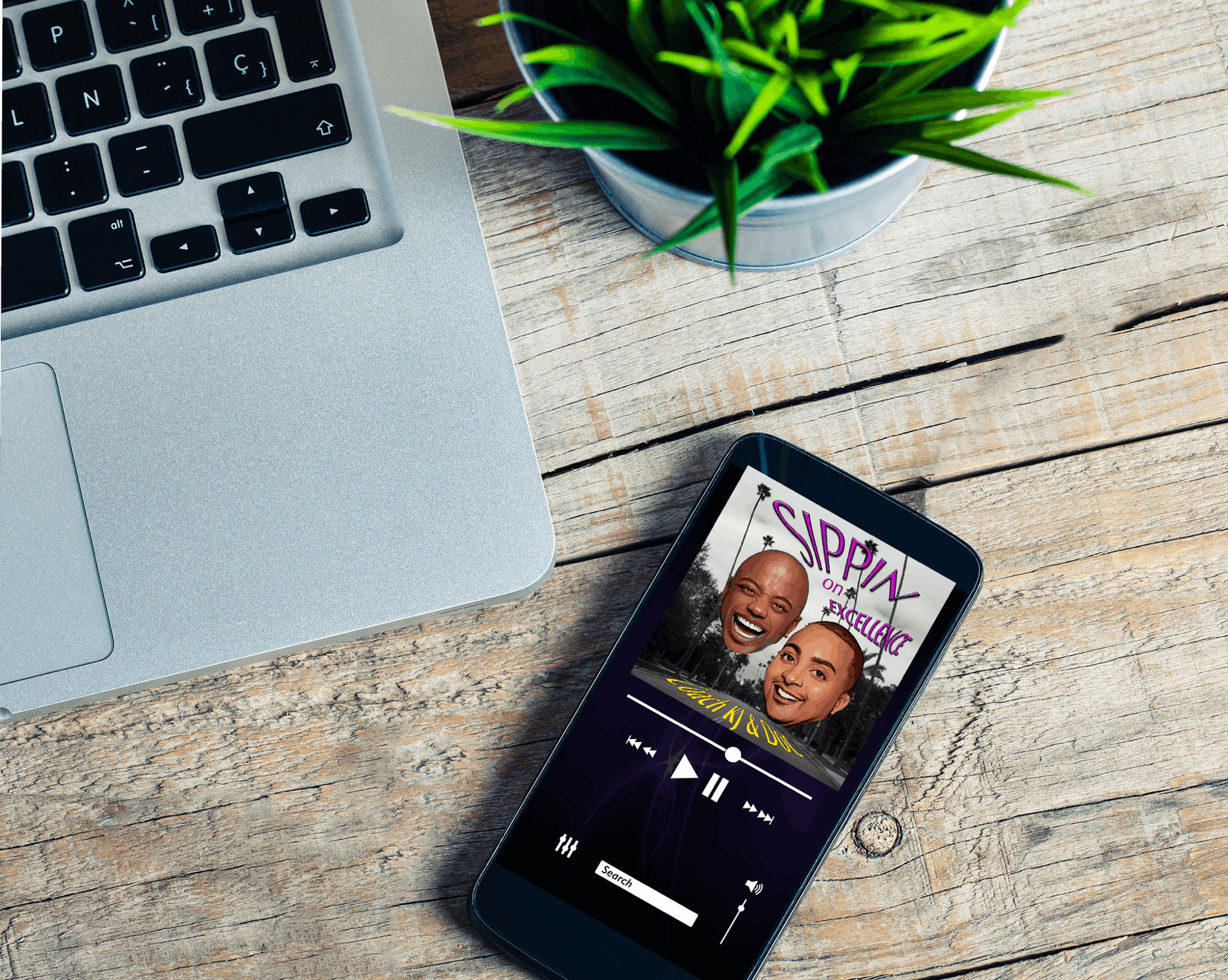 About the
Podcast
Sippin On Excellence is an interesting take on the human experience as seen through the eyes of Life Coach Kenneth Johnson and Dr. Leonel Hunt, affectionately known as Coach KJ and Doc. These two dudes and special guests use humor along with broad strokes of deep thought and clever insight to enlighten and inspire listeners to seek and, hopefully, achieve that very attainable state of EXCELLENCE in all walks of life. As we take you on this journey, sit back and Relax. It's gonna be one hell of a ride. Now raise your glass with us and let's make a toast to living the good life.
Dr Leonel Hunt is a nurturing caring but most of all an amazing surgeon. I have had two very serious operations one in which he helped save my life from a brain tumor and another spinal surgery to remove a spinal cord tumor which left me in the best of shape to go back to my regular lifestyle and running again.
KJ worked side-by-side with me to uncover the thoughts and tendencies that have hindered me; discover more of the person I want to become, and actively aspire to be her.
Dr. Hunt is a very compassionate, kind, trustworthy and professional person. I would recommend him to anyone who is experiencing back pain. My surgery was a huge success thanks to him. I couldn't be more pleased and thankful.
Kenny aka Coach KJ has been my trainer for almost 2 years. I have nothing but positive things to say about him. His work outs are challenging and always leave your muscles confused. He really takes the time to listen to what your fitness goals are and makes a realistic plan for you to achieve them.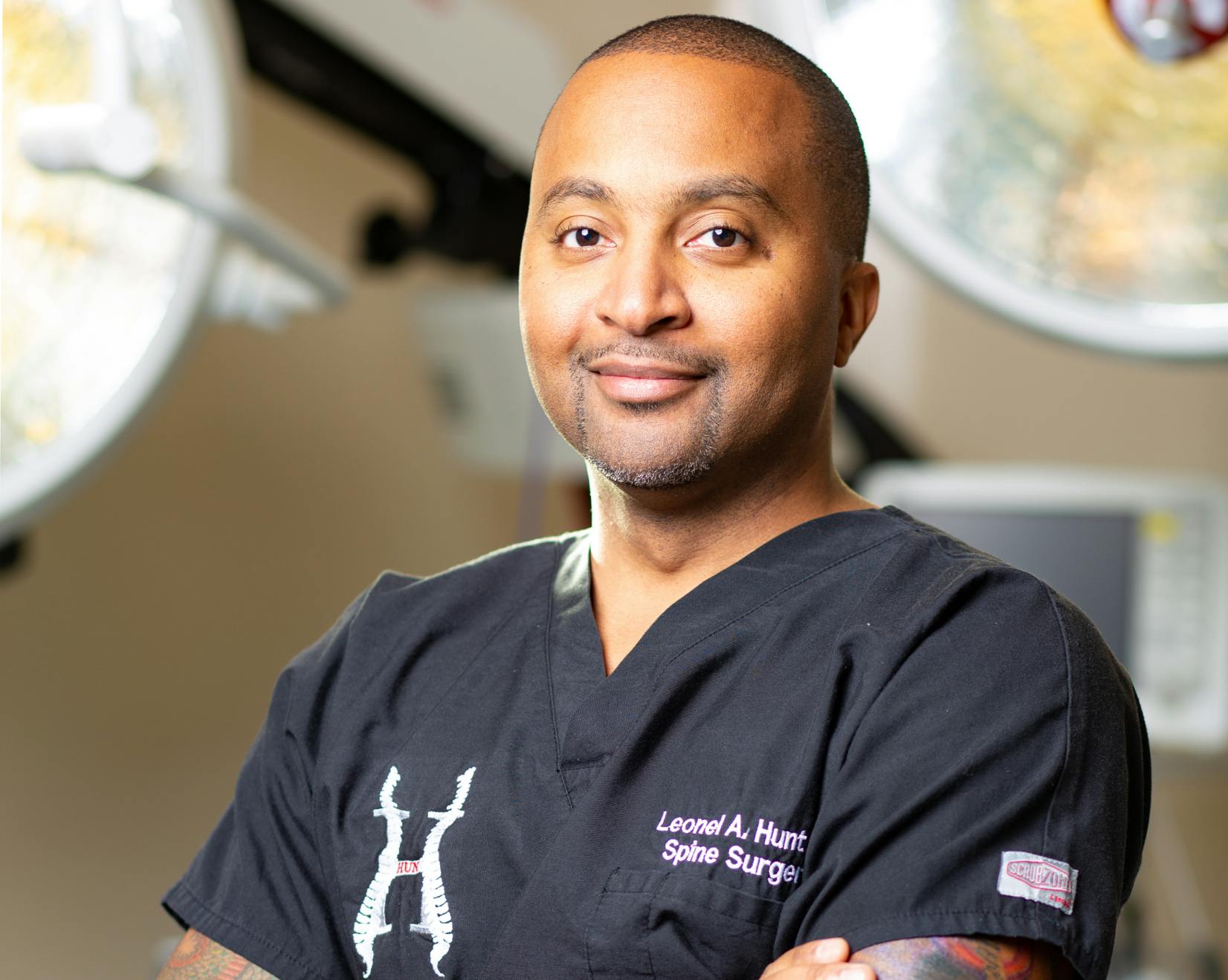 Dr. Leonel Hunt
Dr. Leonel Hunt is a board-certified orthopedic spine surgeon who is Co-Director, Spine Trauma at Cedars-Sinai Medical Center in Los Angeles California. He is the youngest of three physician siblings raised by a single mom in Fort Pierce, FL. After receiving his engineering degree from the Johns Hopkins University, he started his medical journey by receiving his MD from the University of Southern California. Postgraduate training lead him all over the country from Atlanta to San Francisco to San Diego with the final stop being Los Angeles which he now calls home. His strive for excellence and passion for service are not only demonstrated by his many accomplishments in medicine but he is also the co-founder of The Hunt Foundation, a non-profit organization with the mission of taking medicine and education beyond our borders to those around the world in need. Son, brother, uncle, surgeon, entrepreneur, philanthropist…Now you can add podcast host to his list of hobbies.
HuntSpine Website
@leonelhunt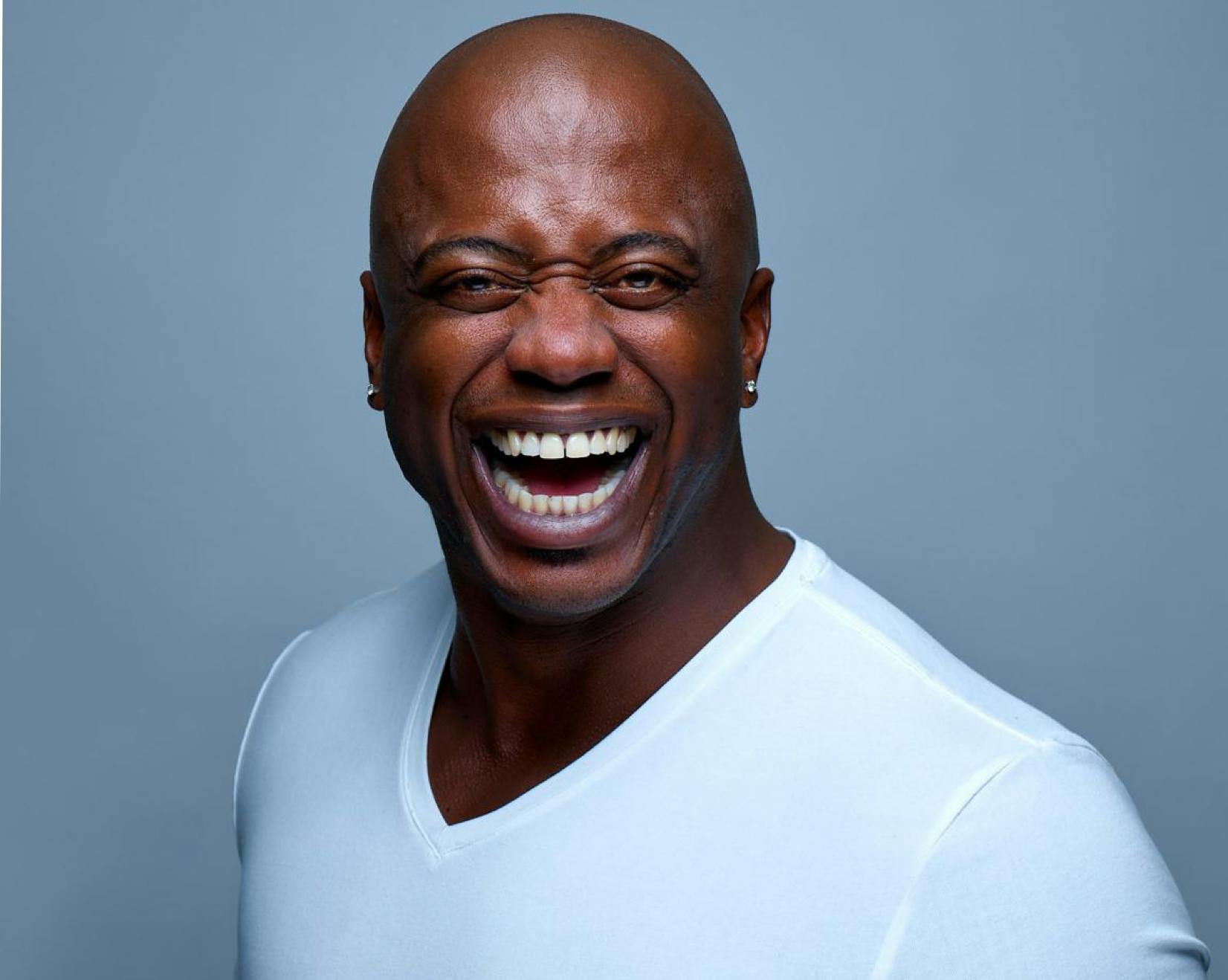 Kenneth "Coach KJ" Johnson
Kenneth Johnson, a Southern California native, received his BA of Psychology from the esteemed Morehouse College. After spending many years in the world of sales, Kenneth made the leap to the rewarding sale of fitness and having a healthier life. For over 20 years Kenneth has been a Certified Strength and Conditioning Specialist through the prestigious National Strength and Conditioning Association. With his intuitive ability of leadership in transformation beyond the physical, this is how he became known as simply "Coach KJ". Kenneth has made it his mission to serve the world, coaching individuals to reach their fullest potential in every aspect to live the extraordinary life we all deserve.
Coach KJ Website
@coachkjknows